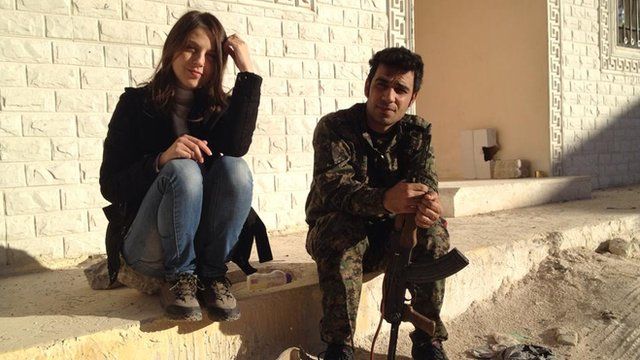 Video
Kobane conflict: Woman describes daily life in city
A woman still living in Kobane has described daily life in the city which is besieged by Islamic State militants.
Syrian Kurd Roshan Isso moved to her husband's hometown not long before it was attacked and says there are many other civilians, including young children.
Speaking over the internet, she told the BBC's Mehrdad Farahmand that she was no longer scared; "after a couple of roofs crashed above our head we got used to it".
Go to next video: The village hosting Kobane refugees