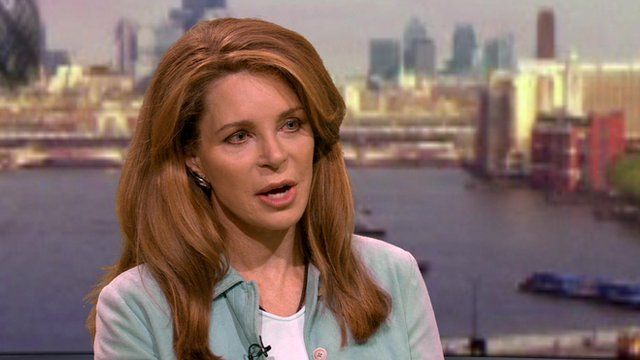 Video
Queen Noor of Jordan on slavery and trafficking
This week, a conference on women's rights in London called Trust Women will look at ways of tackling slavery.
One of its key supporters is Queen Noor of Jordan - whose country is trying to cope with a huge influx of refugees from the conflict in Syria and Iraq.
Speaking to the BBC's Andrew Marr she said: "In Jordan we're trying very hard to begin to provide some protection because we've seen the abuses and the advantages that has been taken of these young girls, women and children."
Also speaking to Andrew Marr on the issue was the chief executive of the Thomson Reuters Foundation, Monique Villa.