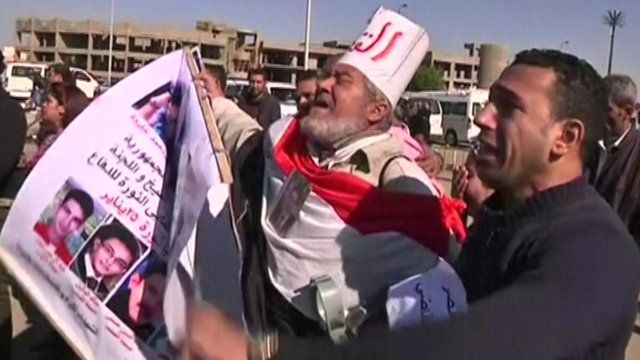 Video
Demonstrations outside courtroom as Hosni Mubarak cleared
A court in Egypt has dropped charges against former President Hosni Mubarak, 86, over the killing of 239 protesters during the 2011 uprising against him.
The Cairo courtroom erupted in cheers when the judge concluded Mubarak's retrial by dismissing the case.
Outside, the news was greeted with anger and frustration by relatives of those killed.
Sally Nabil reports from Cairo.
Go to next video: Courtroom cheers as Mubarak cleared