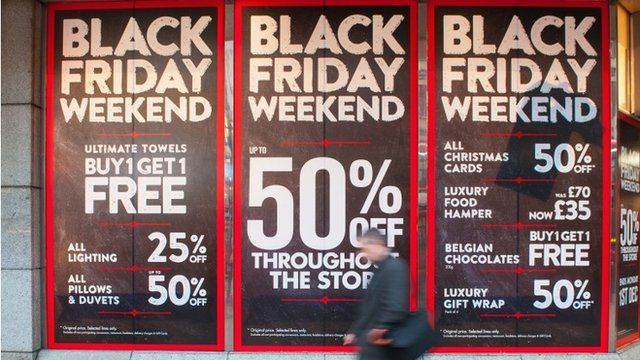 Video
Does Black Friday boost the UK economy?
Black Friday was the busiest ever day for online retailer Amazon UK, with sales that "surpassed all expectations", according to the company.
There were also chaotic scenes in shops around the UK as people rushed to grab a bargain.
The BBC's Joe Lynam has been considering if the shopping bonanza provided genuine benefits for retailers, shoppers and the wider UK economy.
Go to next video: Black Friday - in 60 seconds