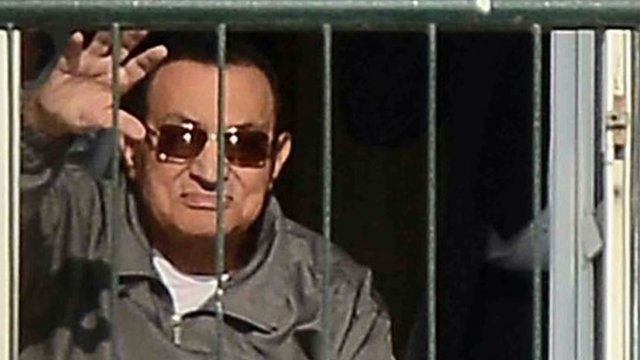 Video
Hosni Mubarak tells Egyptian TV: 'I did nothing wrong'
Egypt's ex-President Hosni Mubarak has given his reaction to a court decision to throw out murder charges related to the 2011 uprising against him.
After the ruling Mubarak spoke on the phone to a journalist at the privately owned TV channel Sada al Balad and claimed he did "nothing wrong".
The following clip is a excerpt from the interview, which was conducted independently of BBC News.
Go to next video: Violence flares after Mubarak cleared