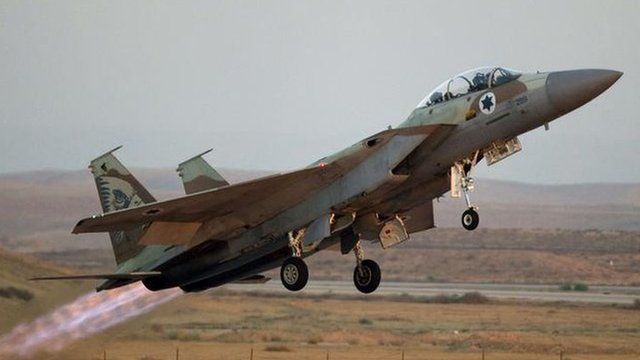 Video
Israeli jets 'strike near Damascus' - Syrian state TV
Israel has been accused of carrying out two air strikes on Syria near the capital Damascus, according to Syrian and Lebanese television reports.
Israeli planes bombed the area near Damascus international airport and the town of Dimas, media reports said.
Residents said they heard explosions.
Jim Muir reports from Beirut.