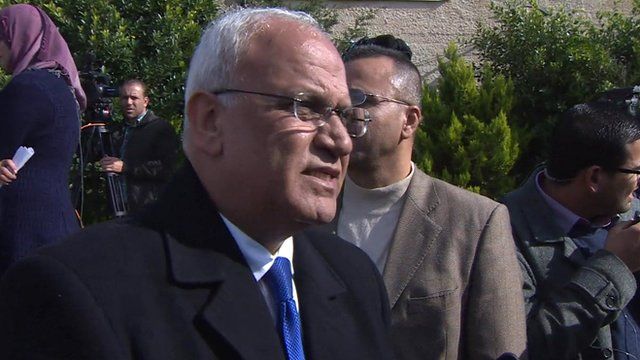 Video
Palestinian minister 'killed in cold blood' says Erekat
Chief Palestinian negotiator Saeb Erekat has said an autopsy report reveals Palestinian government minister Ziad Abu Ein, who died after a confrontation with Israeli soldiers at a protest in the West Bank, was ''killed in cold blood''.
The minister's funeral has been taking place in Ramallah.
However Israel claims Mr Abu Ein, 55, had a heart condition and that he suffered a heart attack brought on by stress.
Go to next video: Palestinian minister dies after protest