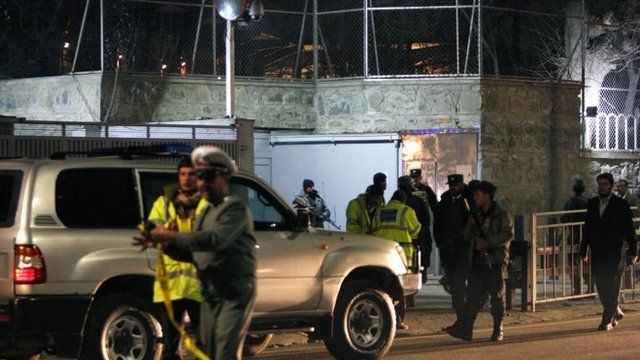 Video
Kabul school attack: Witness 'thought it was part of show'
French officials say several people have been killed by a suicide bomber who attacked a French-run school in the Afghan capital Kabul during a show.
At least 15 people were injured in the attack on the Istiqlal school, home to the French Cultural Centre.
Eyewitness Samira Sadat told BBC World that she initially thought the commotion was part of the show.
Go to next video: At scene of Kabul attack