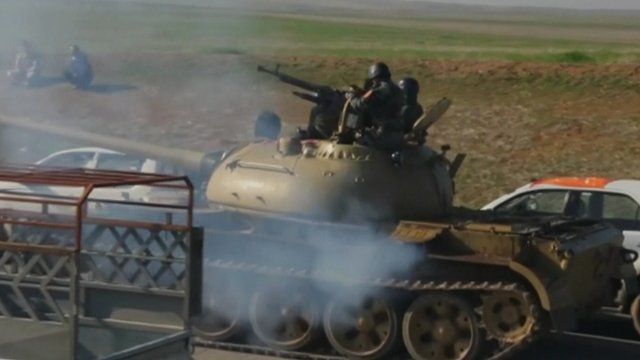 Video
'Hope' for Yazidis as IS siege of Mount Sinjar broken by Kurds
Kurdish fighters say they have broken the Islamic State siege around Mount Sinjar in northern Iraq.
It is their biggest and most successful offensive against the Islamic militants, involving 80,000 Kurdish fighters.
With the help of US-led airstrikes they liberated thousands of people who were stuck up the mountain with limited food and water.
Jiyar Gol in Irbil says the mission has brought hope and optimism to Yazidis but that the Kurds are "a long way" from a complete victory.
Go to next video: Yazidis on the escape from Sinjar