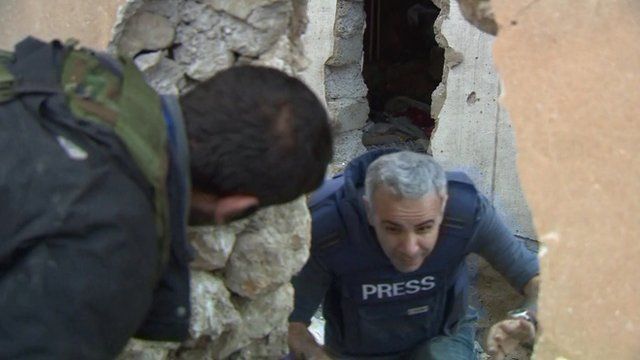 Video
Islamic State: Fighting for Sinjar city, street by street
In northern Iraq, Kurdish forces are making progress against Islamic State (IS) in the strategically important town of Sinjar, after breaking the siege of nearby Mount Sinjar.
Taking back control of Sinjar would mean restoring much of the territory seized by IS from Iraqi Kurds in the last six months.
The BBC's Jiyar Gol has been on the frontline with Kurdish forces in Sinjar.
Go to next video: Kurds: 'Biggest victory yet' over IS