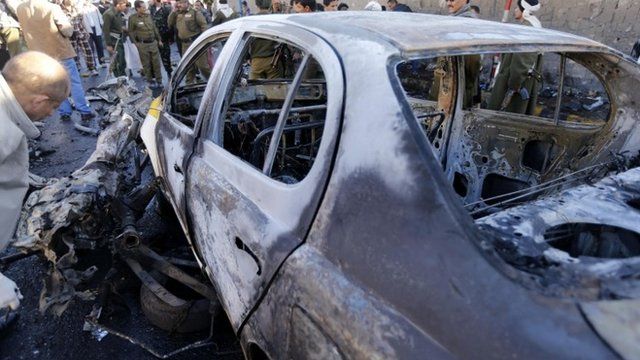 Video
Dozens killed or injured after car bomb blast in Yemen
A car bomb has exploded outside a police academy in the Yemen capital Sanaa.
People had been queuing outside the college for a police recruitment event when the bomb went off.
Nasser Arrabyee, a journalist in Yemen, described the scene in Sanaa.
There is poor sound quality on this clip.
Go to next video: The doctors helping war's disfigured