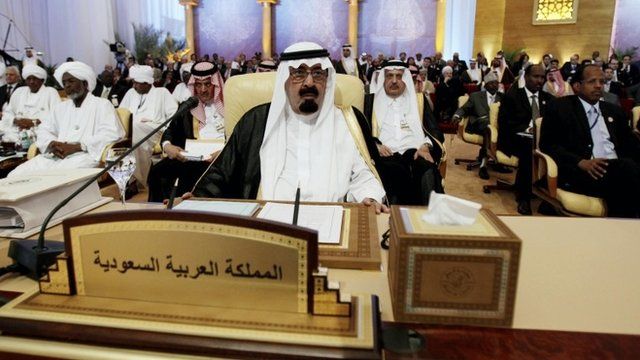 Video
Funeral of King Abdullah of Saudi Arabia
King Abdullah, who ruled Saudi Arabia since 2005, has died. He was said to be aged about 90,
In line with traditions of Wahhabism - the ultra-conservative form of Sunni Islam followed by the kingdom - he will be buried in an unmarked grave immediately after Friday prayers.
There is no translation on this feed of Saudi TV and it is subject to interruption.