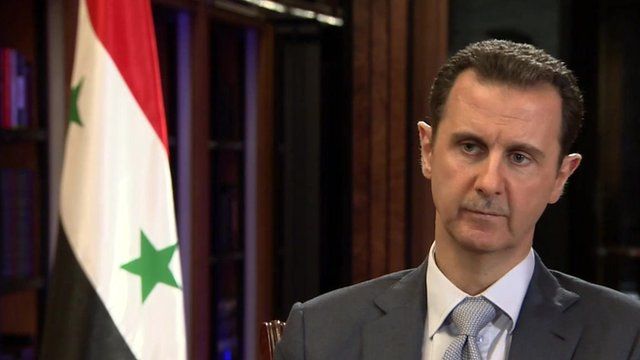 Video
Syria conflict: President Assad confirms 'messages' on coalition's IS fight
Syria's government is receiving some general information on the US-led coalition's fight against Islamic State, the country's president has confirmed.
In an exclusive interview with the BBC's Middle East Editor Jeremy Bowen, President Bashar al-Assad denied any "direct co-operation" but said that non-tactical information was sometimes passed on via third parties.
Many coalition states have denied co-operating with Mr Assad, whom they have urged to step down since an uprising against his rule erupted in 2011, but the rise of Islamic State in the region has prompted some to consider working with him to combat the threat.
Watch the full interview here.
Go to next video: The stats and maps of Syria's war