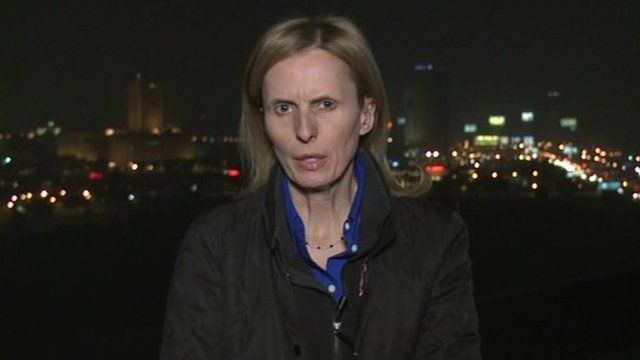 Video
IS video said to show killing of Egyptian Christians
Islamic State militants have released a video said to show the mass execution of Egyptian Christians who had been kidnapped by Libyan militants allied to the group.
The footage shows a group wearing orange overalls, being forced to the ground, and then decapitated.
Egypt's President Abdul Fattah al-Sisi has called for an urgent meeting of Egypt's National Defence Council to decide how to respond.
The BBC's Orla Guerin reports from Cairo.
Go to next video: Egypt condemns 'inhuman killers'