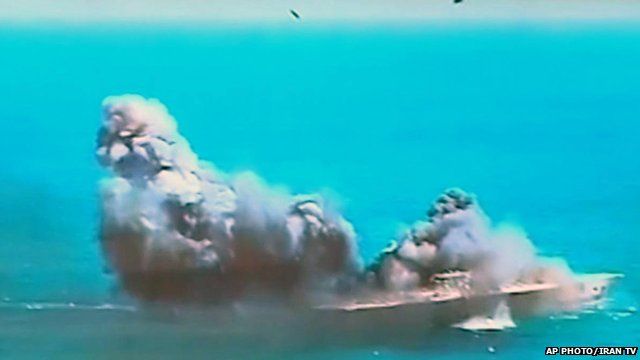 Video
Replica US ship targeted in Iran military drills
Iran's Revolutionary Guard has been carrying out large-scale air and naval military drills in the Strait of Hormuz.
During the drills, a replica of a US aircraft carrier was used as a target.
Iranian state television showed footage of speedboats swarming towards the ship before rockets were fired. It is thought to be the first time such a replica has been used.
Iran's army had previously carried out naval drills near the Strait of Hormuz in December.
Go to next video: US marines test new robotic mule