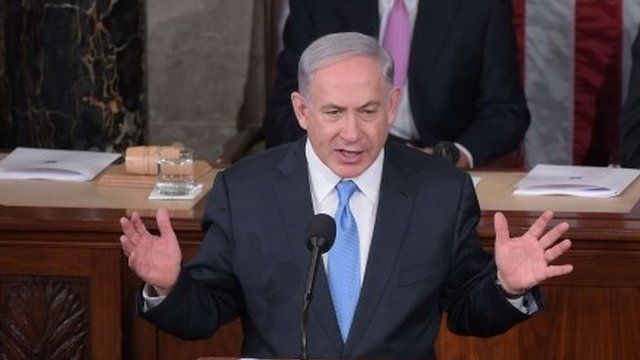 Video
Netanyahu: Nuclear Iran 'threat to the world'
Israeli Prime Minister Benjamin Netanyahu has warned that the Iranian regime "poses a great threat" not just to Israel, but to the entire world.
His comments came in an address to the US congress, which has caused controversy as it was arranged without consulting the White House.
Talks on Iran's nuclear programme are nearing a critical late-March deadline for an outline agreement to be reached.
Go to next video: Israel warns over Iran nuclear deal