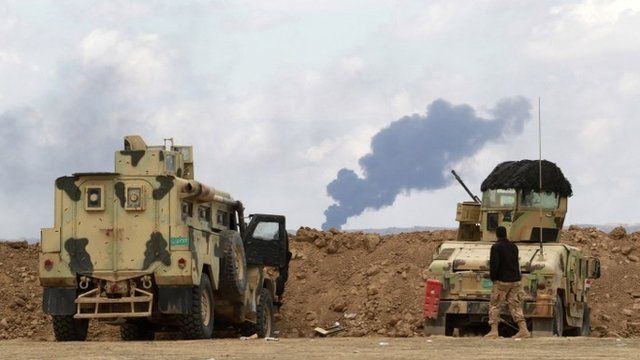 Video
Growing concern for Iraqi civilians as offensive continues
There is growing concern about the plight of Iraqi civilians, as government forces press forward on the fourth day of their big offensive to recapture Tikrit.
The United Nations has sent aid convoys to thousands of people believed to have been displaced from the besieged city which is held by the Islamic State group.
The White House and international human rights organisations have also warned against the danger of sectarian reprisals by the Iranian-backed Shia militias who are playing a major role in the offensive.
Jim Muir reports.
Go to next video: How strong is Iraq's army?