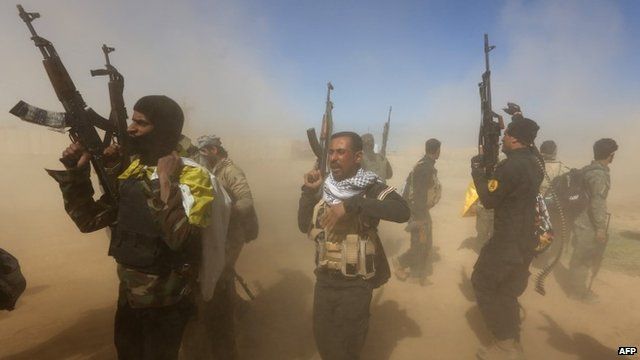 Video
Islamic State conflict: Iraq making 'final push' on Tikrit
The Iraqi government claims it has retaken parts of the city of Tikrit from the group calling itself Islamic State in its biggest offensive yet against the militants who have overrun large parts of the country.
Thirty thousand government soldiers and Shia militias launched their offensive on Tikrit ten days ago.
Progress has been slow but they have now captured the town of al-Alam on the northern perimeter of Tikrit and say two-thirds of the area is under their control.
Meanwhile in Washington there are calls for the US to step up its role in the fight against Islamic State.
Nick Bryant reports.
Go to next video: Battle for Iraq's Tikrit rages on