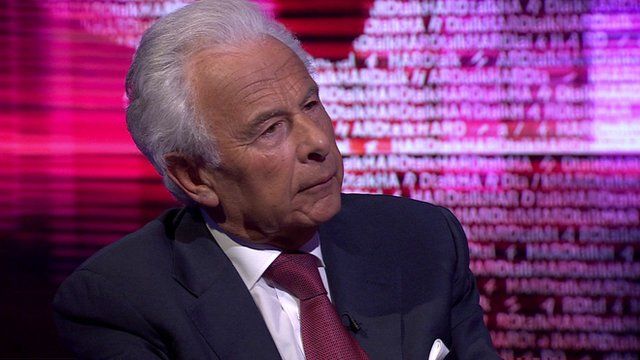 Video
Levy: Netanyahu's aliyah call for all European Jews 'arrogant'
Israeli Prime Minister Benjamin Netanyahu's call for all European Jews to make Israel their home was "arrogance in the extreme" the former Middle East envoy, Lord Levy has told BBC HARDtalk.
"Look at the incidence of terror in Israel and I think it's a gross exaggeration to say that it is the only safe place for Jews," he said.
"Those who wish to make aliyah [going to Israel] I think it is fantastic," said Lord Levy, "but I don't agree with him and I don't think the vast majority of Jews who live outside Israel agree with that either," he added.
Lord Levy added that he was very proud of Israel, its achievements and was happy to visit, but as far as he was concerned his home was in the UK.
You can see the full interview on HARDtalk on BBC World News at 16:30 and 21:30 GMT on Thursday 12 March and on the BBC News Channel at 00:30 and 04:30 GMT on Friday 13 March.