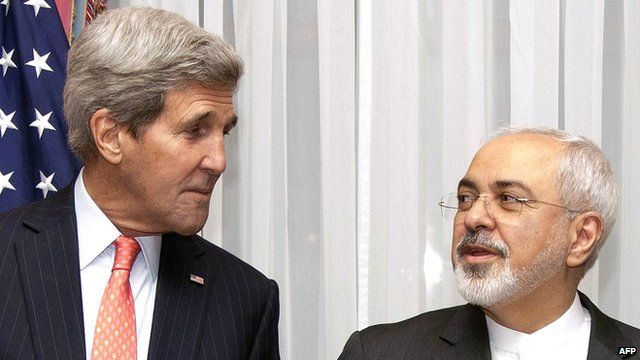 Video
Iran nuclear talks: US threatens to 'walk away'
The US has threatened to "walk away" from talks with Iran, after the latest round of negotiations on limiting Iran's nuclear programme failed to reach an agreement.
US Secretary of State John Kerry and Iranian foreign minister Mohammad Javad Zarif met for five hours in Switzerland on Monday.
Two deadlines to strike a deal have already been missed over the 15 months of discussions with a third set for the end of March.
Imogen Foulkes reports from Geneva.
Go to next video: Iran 'expanding occupation of Iraq'