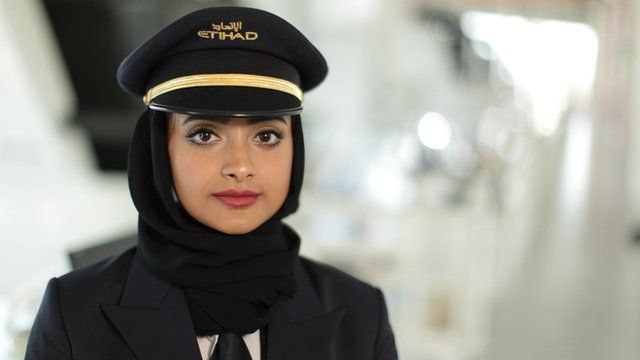 Video
Working Lives UAE: Pilot
Hamda Al Qubaisi is representative of a new wave of working Emiratis.
Aged 26 she is a First Officer, regularly piloting an Etihad Airways A320 on medium-range flights around the region.
Like many of her compatriots who have shared in their country's vast oil wealth, she has no need to work but, she says: "I want to work. I want to give back to my country because they've given so much to me."
Here she describes her working life.
You can watch more UAE Working Lives here.
Go to next video: Working Lives UAE: Business leader