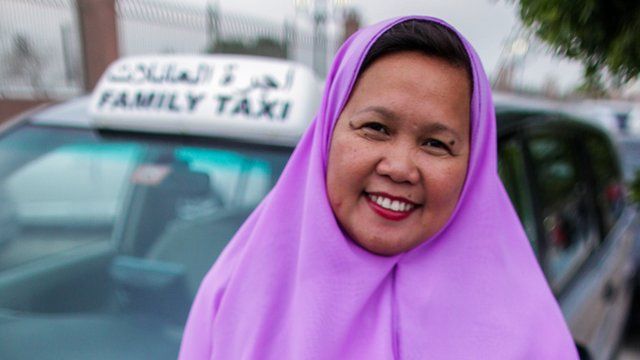 Video
Working Lives UAE: Taxi driver
With 80% of the residents in UAE coming from abroad, expats fall into many categories.
There are plenty of bankers and others who go to work in a suit but there are also people like Elsa Fortuna Callado, a taxi driver who came here from the Philippines five years ago.
"The money is much better here and there wasn't enough jobs back home," she says.
"Here I earn tax-free and the tips are really good so I can save up enough to send back home."
Her day usually starts around 7am because many of her regular customers are families with children to drop off at school, she sees her friends during her lunch break, before the afternoon school run starts again.
"I like my job because I get to talk to lots of people every day and there is no boss," she says. "I am my own boss."
You can watch more UAE Working Lives here.
Go to next video: Working Lives UAE: Business leader