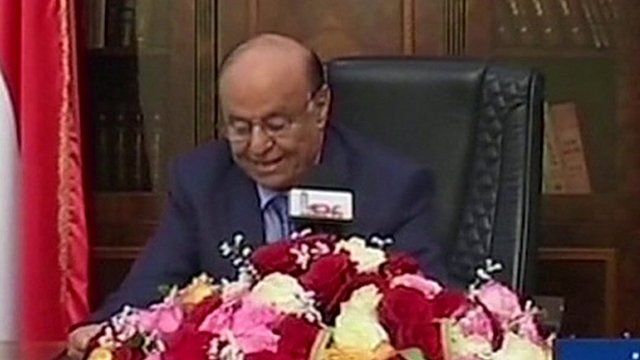 Video
United Nations to hold emergency meeting on Yemen
The United Nations Security Council has responded to a call by Yemeni President Abdrabbuh Mansour Hadi for "urgent intervention" and will hold an emergency meeting on Sunday.
Security in the country has deteriorated over the last few days, and on Friday Islamic State said it organised suicide bombings that killed 137 people.
Sources in Yemen say the US is pulling all of its remaining special forces out of the country.
Peter Dobbie reports.
Go to next video: IS claim Yemen mosque bombings