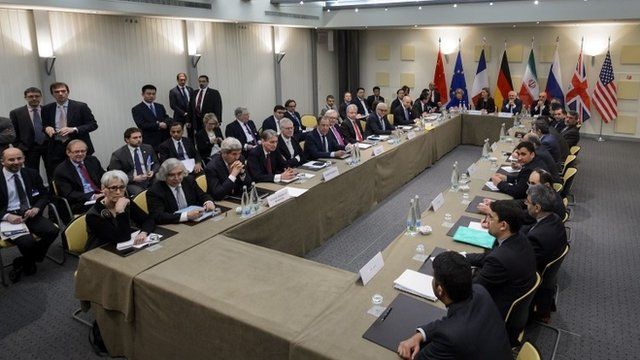 Video
Iran nuclear talks: Pressure picks up ahead of deadline
Intensive talks between Iran and six world powers have resumed in Switzerland.
Representatives from the US, Germany, France, the UK, China and Russia are at the talks in Lausanne, with Iran's foreign minister.
Lyse Doucet says all sides are hoping to reach an agreement on the basic outline of a final nuclear deal, although there are "gaps remaining on key issues".
Go to next video: Need to Know: Iran's leadership