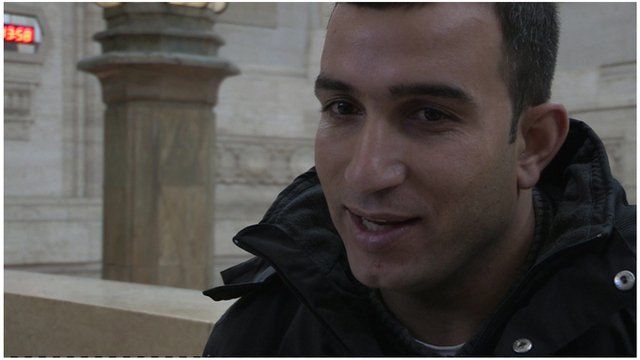 Video
Syrian refugee walks to Europe after friend dies by sea
Nearly four million Syrians have fled the country since the start of the civil war in 2011. Most are living in refugee camps in neighbouring countries.
But for many, the dream is to get to Europe. They often risk their lives, paying people traffickers and crossing the Mediterranean in dangerous boats.
One man decided it was safer to walk . He did not want to give his real name. 'Mohammed' describes his journey through Europe.
He was interviewed at Milan central station in Italy, a key transit point for Syrian refugees. 'Mohammed' did not want to reveal his final destination.