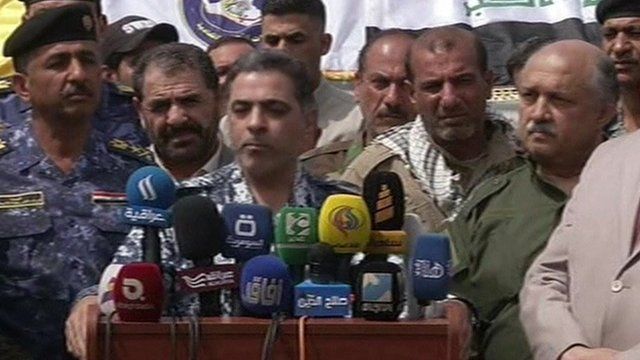 Video
Most of Tikrit has been liberated says Iraqi minister
Iraqi officials say most of Tikrit has been liberated from Islamic State (IS) militants.
On Tuesday, Iraq's interior minister Mohammed Salem al-Ghabban said only a few pockets of resistance remained.
"The enemy has lost its fighting capabilities and its morale has been crushed," he told reporters.
Iraqi officials believe the recapture of Tikrit is strategically vital in the battle to regain Mosul from IS hands - the country's second largest city.
Go to next video: Battle of Tikrit 'far from over'