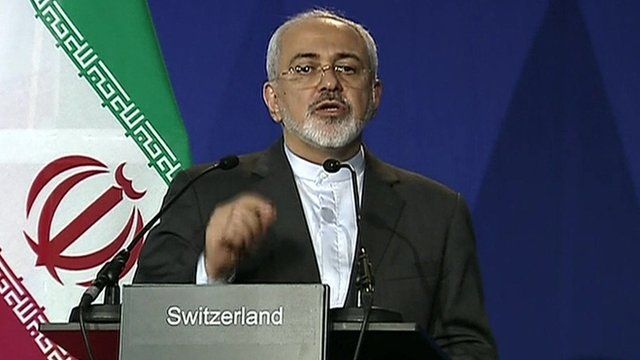 Video
Iran 'hopes mistrust can be remedied'
Iran's foreign minister has thanked all the participants in talks about his nation's nuclear programme after a "framework" deal was reached.
Javad Zarif said his US counterpart, John Kerry had shown mutual respect during these negotiations, but it still had to be seen whether differences with the United States improved.
"We have built mutual mistrust in the past, and I hope that... some of that mistrust could be remedied".
Go to next video: Iran talks: 'This is a crucial decision'