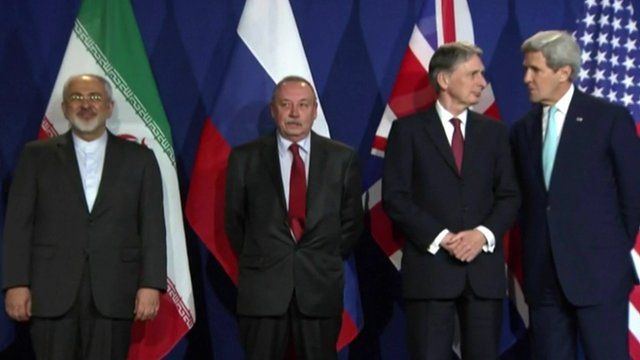 Video
Iran nuclear talks: 'Framework' deal agreed
A potentially historic deal has been agreed on limiting Iran's nuclear programme.
After eight days of negotiations in Switzerland, Iran and representatives of six world powers unveiled a framework for curbing the country's nuclear capabilities for at least a decade.
In Washington, US President Obama said the news would make the world safer, as long as a final comprehensive agreement is reached by the deadline of the end of June.
Lyse Doucet reports.
Go to next video: Iran 'hopes mistrust can be remedied'