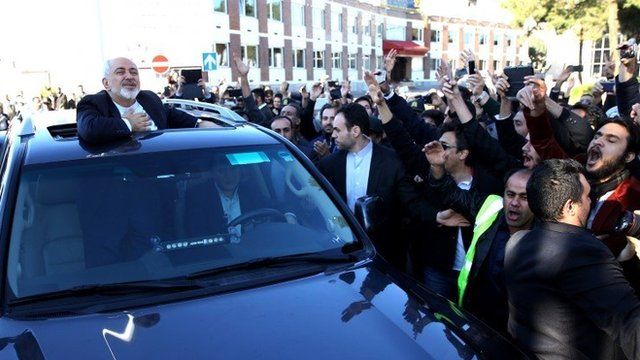 Video
Jubilation in Iran over framework deal on nuclear programme
The Iranian president Hassan Rouhani has promised his country will honour its side of a framework deal on its nuclear programme.
The deal was largely welcomed on the streets of Tehran.
But Israel's Prime Minister, Benjamin Netanyahu, said it posed a grave danger to the region and the world and the very survival of the state of Israel.
James Robbins reports.
Go to next video: Rouhani: 'We will honour pledges'