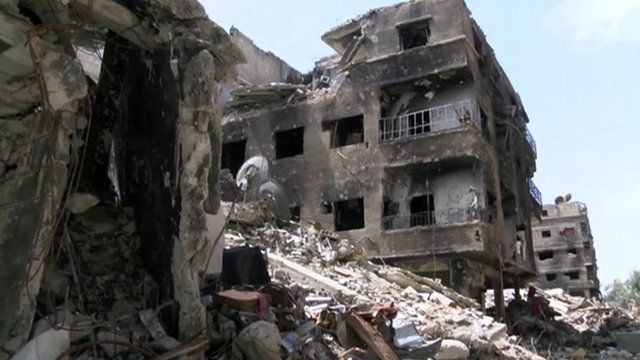 Video
Yarmouk resident: There is a 'huge amount of suffering'
A resident of the Damascus refugee camp of Yarmouk, which has been overrun by Islamic State, says the place is "like a ghost town".
The activist, who does not want to be named for safety reasons, says there is a "huge amount of suffering" in the camp.
Shelling by the Syrian regime has been the "most dangerous" because it is "indiscriminate" in nature, he says.
Go to next video: Life of those who fled Damascus camp