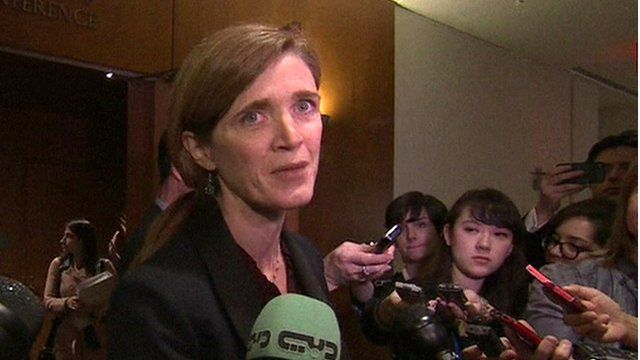 Video
Syria war: US pledge over 'chlorine' attack video shown to UN
Members of the UN Security Council were moved to tears after they were shown a video of an apparent chlorine gas attack in north-west Syria last month.
The footage shows the unsuccessful attempts of doctors to revive three children all aged under four.
US ambassador to the UN Samantha Power said those responsible will be held accountable.
''A documentary record is being built, the testimonies are being gathered, and the long arm of justice is taking more time than any of us would wish right now but this documentary record will be used at some point in a court of law,'' she said.
Go to next video: What's happening in Syria?