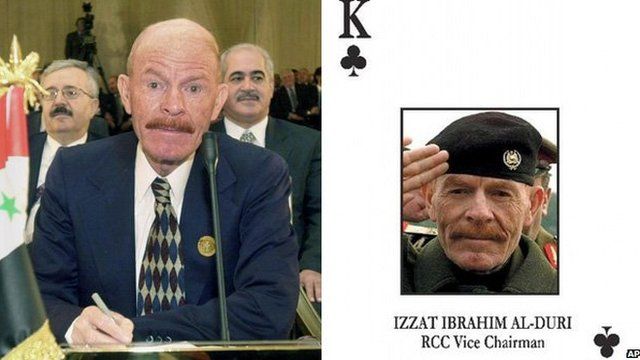 Video
Who was Izzat Ibrahim al-Douri?
Iraqi television is reporting that a former government official under Saddam Hussein and a key force behind the rise of Islamic State in Iraq, has been killed.
Izzat Ibrahim al-Douri, was once Saddam Hussein's deputy.
The BBC has not yet been able to get official confirmation, but photographs and alleged details of his death have been widely reported.
The BBC's Mohamed Yehia says that al-Douri was "one of Saddam's closest aides".
Go to next video: US must help Iraq more, says US expert