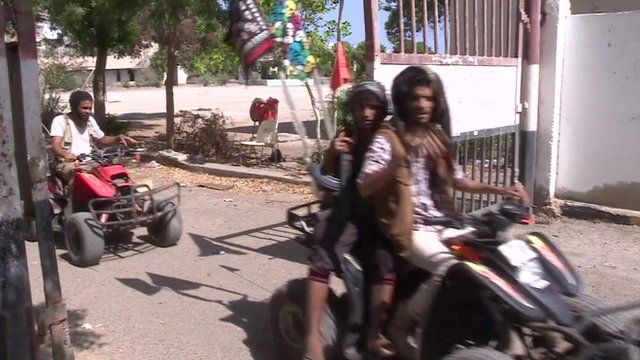 Video
Yemen Crisis: Aden's 'DIY' defence force
The number of civilians killed in Saudi led airstrikes on a missile depot on the Yemeni capital on Monday has risen to 38 according to medical sources.
The airstrikes are aimed at halting the advance of Houthi rebels from the North.
In the strategic Southern port city of Aden the BBC has had access to local militias, who are trying to hold off the Houthis.
The fighters - loyal to Yemen's embattled President Abdrabbuh Mansour Hadi - are poorly armed and some are just teenagers as Orla Guerin reports.
Go to next video: No drugs or power: In Yemen hospital