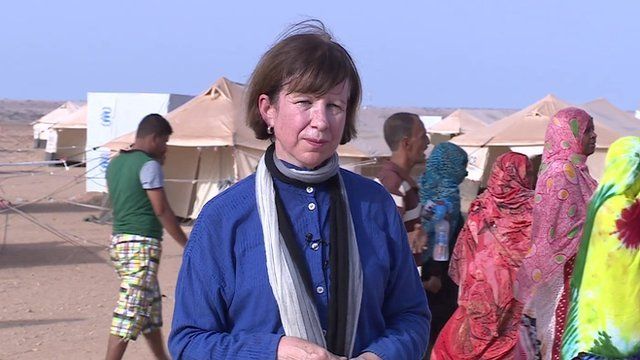 Video
Yemenis search for sanctuary as fighting continues
The UN is to hold talks later this month in a bid to end the fighting in Yemen.
Although both sides in the conflict have agreed to attend the meeting, fighting continues, with Saudi-led airstrikes targeting Houthi rebels in the north, and reports of the rebels shelling parts of Aden.
More than 4,000 Yemenis have fled, crossing the sea to neighbouring Djibouti.
Lyse Doucet has been to meet some of those taking refuge in camps set up by the United Nations refugee agency.
Go to next video: Yemen: Five facts in 45 seconds