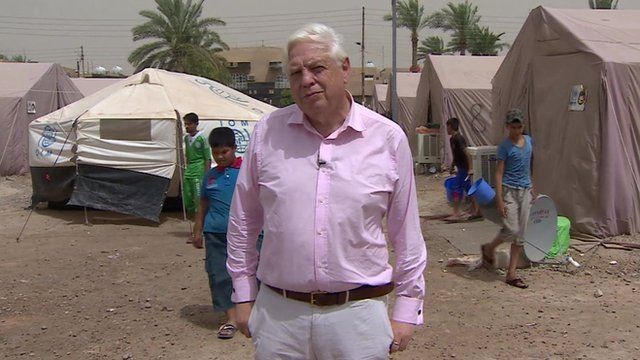 Video
In a refugee camp for Iraqis displaced by Islamic State
Islamic State (IS) militants have captured the last Syrian government-controlled border crossing between Syria and Iraq, according to reports.
A Syria monitoring group says government forces withdrew from the al-Tanf - known as al-Waleed in Iraq - crossing as IS advanced.
It follows the fall of the ancient Syrian city of Palmyra and the key Iraqi city of Ramadi to the militants earlier in the week.
The advancement of IS has led thousands to flee their homes.
John Simpson has been at a camp for displaced people in west Baghdad.
Go to next video: Cruickshank: 'Palmyra's fall to IS appalling'