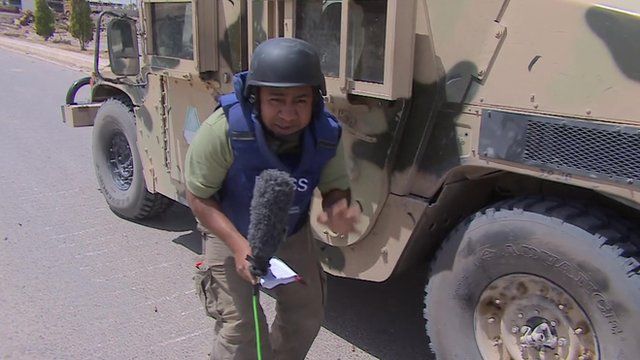 Video
Under fire from IS militants in Iraq's Anbar province
The Iraqi army, supported by coalition airstrikes and Iran-backed militias, finds itself locked in fierce battles for many parts of the country.
Recently the key city of Ramadi fell to the militants and they maintain a strong hold over other strategically important areas.
The BBC's Omar Abdel-Razek went on patrol with the Iraq army in Khalidiya, Anbar province, and the convoy came under sniper fire from IS militants.
Go to next video: Iraqi PM: Ramadi recapture 'in days'