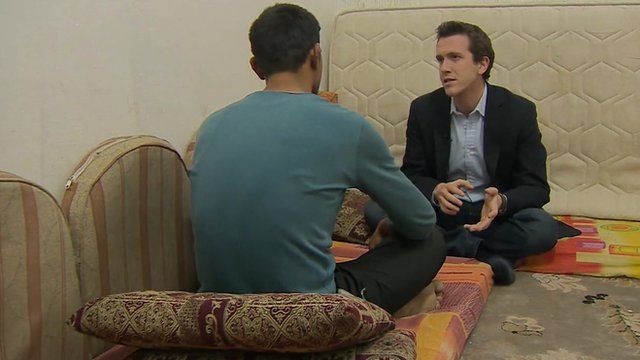 Video
'You go to jail for wearing tight trousers'
A Syrian refugee who has fled to Turkey talks to the BBC about what life in Raqqa, the Islamic State stronghold, was like.
One of the key arguments that the British government made in favour of airstrikes against Islamic State in Syria is the need to stem the refugee flow.
Most of those fleeing Syria have settled in Turkey - over 2 million Syrians are now there - escaping attacks by the regime of President Assad, and also by IS - which the refugees call Daesh.
Correspondent Mark Lowen has met a new arrival from Raqqa now living near the Turkey/Syria border.