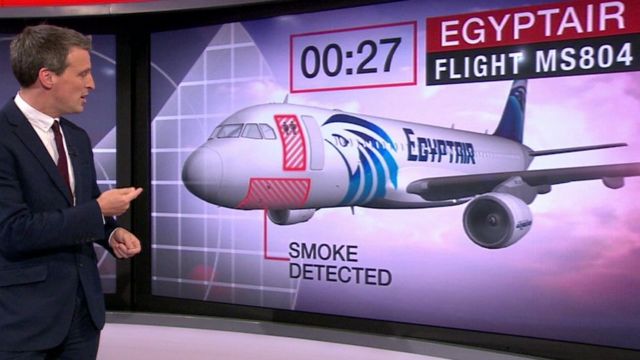 Video
EgyptAir: What do automatic smoke alert messages from plane mean?
French aviation officials have confirmed that sensors on the EgyptAir jet detected smoke before it crashed into the Mediterranean.
It still is not clear what happened, but there are clues from automatic computer messages sent by the plane before it disappeared.
BBC transport correspondent Richard Westcott explains.
Go to next video: Debris from EgyptAir crash found