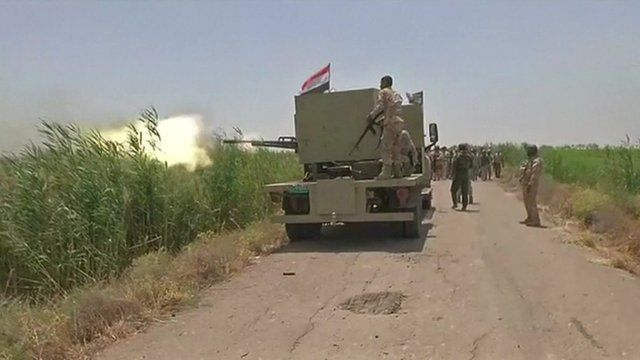 Video
IS strongholds targeted in two separate attacks in Iraq and Syria
The so-called Islamic State is being targeted in two separate military operations in Syria and in Iraq.
Kurdish groups are advancing on the the IS militant group's stronghold of Raqqa in northern Syria and they are being backed by coalition air strikes.
In Iraq, the army is attacking the city of Fallujah where fears are growing for tens of thousands of civilians trapped there.
Richard Galpin reports.
Go to next video: What's the significance of Falluja?