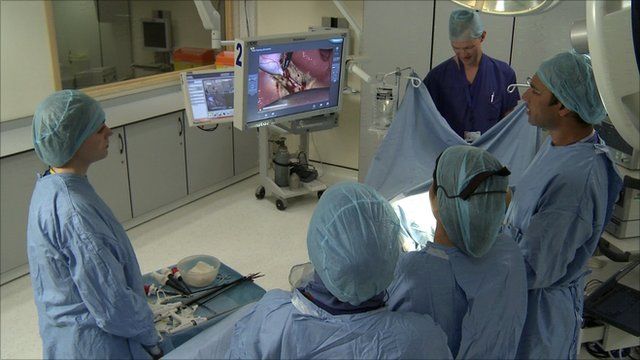 Video
Simulation technology helping to train surgeons
Surgeons from Imperial College and St Mary's Hospital in London are practicing their skills in a simulated operating suite..
It is hoped that the exercise will help surgeons hone their technical skills and improve teamwork.
The Health Show is broadcast on BBC World News on Saturdays at 1010 and 2010 GMT and on Sundays at 0710 and 2310 GMT. The programme is supported by the Gates Foundation.