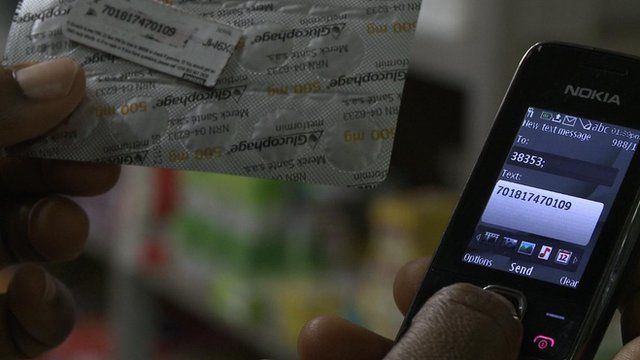 Video
Texts help in Nigerian battle against counterfeit drugs
A Nigerian-American pharmaceutical company is using a new system to combat counterfeit drugs in Nigeria.
Each packet of drugs is accompanied by a scratch card with a 12-digit code. Patients then text this number and are then notified whether or not the drugs are genuine.
The company believes that it may be possible one day for counterfeiters to fake the scratch cards, but not the texting technology.
The Health Show is broadcast on BBC World News on Saturdays at 1010 and 2010 GMT and on Sundays at 0710 and 2310 GMT. The programme is supported by the Gates Foundation.
Go to next video: Health education in remote Ghana