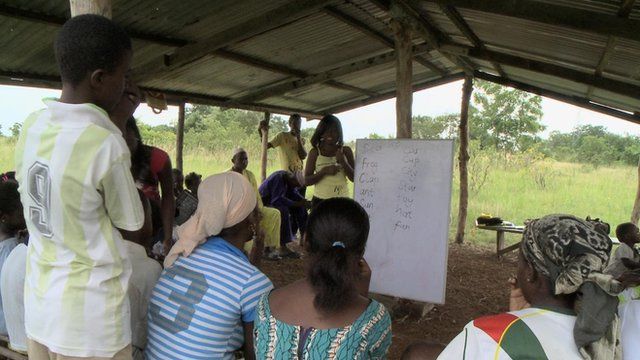 Video
Basic health education for remote Ghanaian communities
A Ghanaian charity is providing basic health education and literacy to rural communities in the Volta region of Ghana.
Many of the health problems are due to a lack of education - such as not knowing the importance of washing hands or safe drinking water.
Health workers teach basic literacy, as well as health education. Villagers are now able to understand important information, such as details on when and how often to take tablets.
The Health Show is broadcast on BBC World News on Saturdays at 1010 and 2010 GMT and on Sundays at 0710 and 2310 GMT. The programme is supported by the Gates Foundation.
Go to next video: Defying tradition to save lives