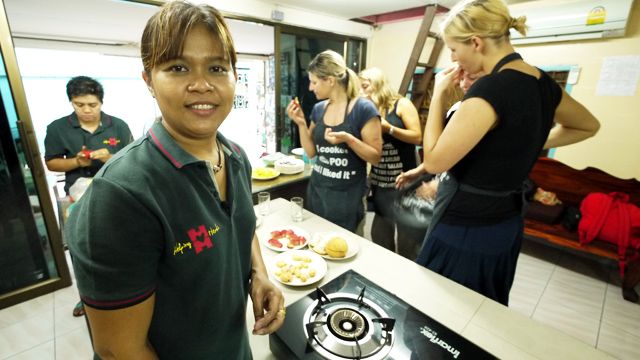 Video
Teaching tourists to cook in a Thai slum
Saiyuud Diwong, better known as "Poo", has lived in the Bangkok slum of Klong Toey all her life.
Five years ago she was encouraged by a friend to start a cookery school. After working on her English language skills she set up her business in the middle of the slum and started teaching foreign tourists how to cook traditional Thai food - simple, spicy and fresh, with ingredients from the local market.
She is now the main breadwinner in her household and earns about $800 (£505) per month, enough to employ a few local staff to help with the cookery classes and to send her two sons to a good school.