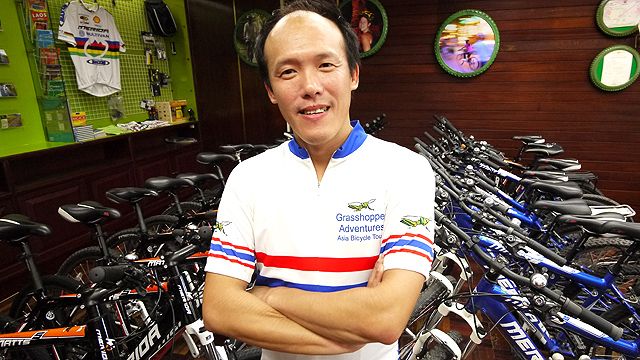 Video
'Woody' the two-wheeled tour guide
Sarawut Theerakamachi has been a cycle tour guide for the past two years. At work he uses his nickname "Woody" because he says it's easier for foreigners to pronounce.
His income depends on the time of year. During peak tourist season he often works every day, but in low season it may be as little as 10 days a month.
On average he thinks he earns about $500 (£315) per month. It's not very much for a college graduate but Woody says he enjoys being out in the open air and meeting new people.
"Everyday it's the same route, the same attractions and the same stories," says Woody.
"But you need to understand what different people want - that's the challenge."