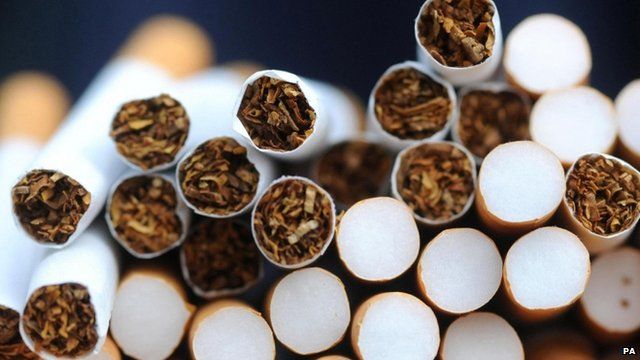 Video
Jo in Sydney: 'It's going to dim the overall appeal of smoking'
Jo in Sydney tells World Have Your Say why she supports the Australian law introducing plain packaging for cigarettes.
Australia's highest court has upheld a new law on mandatory packaging for cigarettes that removes brand colours and logos from packets.
Get in touch with World Have Your Say via email at worldhaveyoursay@bbc.com, Twitter, Facebook or text us on +44 77 86 20 60 80.
Our Skype name is BBC_WHYS; and while we're on air, you can call us too on +44 20 31 62 42 42.