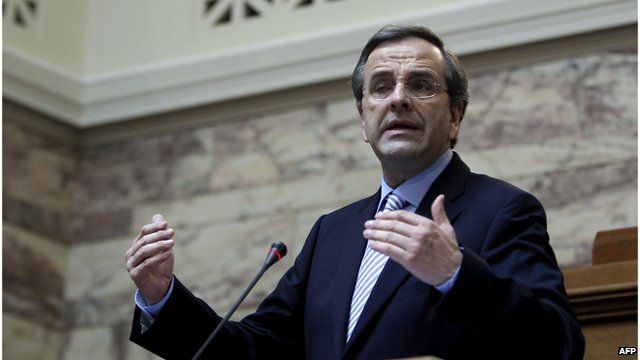 Video
Should Greece delay cuts?
Should Greece delay its austerity measures?
Prime Minister Antonis Samaras has suggested his country needs 'air to breathe' before wholesale implementation of cuts.
Elena Paranitis, Greek MP and Daniel Gros of the Centre for European Policy Studies discuss whether or not a delay would be the best solution for Greece and the Eurozone.
Get in touch with World Have Your Say via email at worldhaveyoursay@bbc.com, Twitter, Facebook or text us on +44 77 86 20 60 80.
Our Skype name is BBC_WHYS; and while we're on air, you can call us too on +44 20 31 62 42 42.