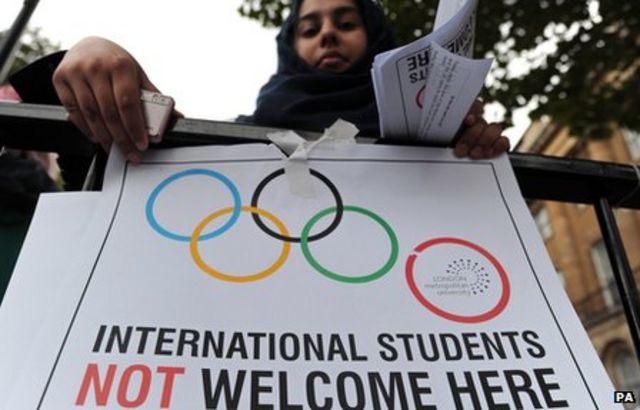 Video
Student ban: 'It's an isolated case'
London Metropolitan University has had its right to sponsor students from outside the EU revoked, and will no longer be allowed to authorise visas. Over 2000 students could be deported as a result.
Paul O'Prey, Vice-Chancellor of the University of Roehampton in London, and Nesan from East London, discuss whether overseas students always come to the UK with the intention of studying.
Get in touch with World Have Your Say via email at worldhaveyoursay@bbc.com, Twitter, Facebook or text us on +44 77 86 20 60 80.
When we're on air, you can call us on +44 20 31 62 42 42.