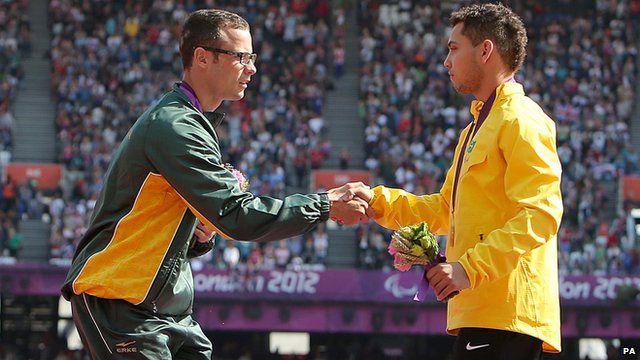 Video
Pistorius anger: 'It's a reality check for him'
South African Paralympian Oscar Pistorius reacted angrily to being beaten in the T44 200 metres by Brazil's Alan Oliveira. After the race he said 'we are not running in a fair race here' and called his opponent's performance 'ridiculous.'
He claimed the Brazilian's blades were longer and gave him an unfair advantage, but has since apologised for the timing of his comments.
Professor Andy Miah, director of the Creative Futures Institute at the University of the West of Scotland, and David Howe, Canadian Paralympian and Senior Lecturer at Loughborough University discuss the outburst on World Have Your Say.
Get in touch with World Have Your Say via email at worldhaveyoursay@bbc.com, Twitter, Facebook or text us on +44 77 86 20 60 80.
When we're on air, you can call us on +44 20 31 62 42 42.