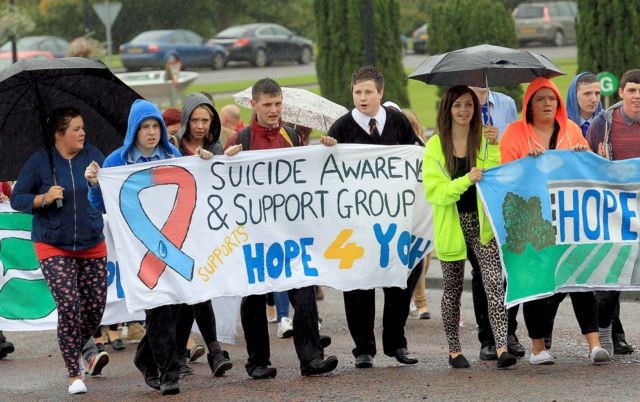 Video
Father's suicide: 'I had friends who crossed the road weeks after he died'
On World Suicide Prevention Day, World Have Your Say asked four individuals how they coped following the suicide of their loved one.
Kevin Betts described to the other guests the reaction he got from family and friends following his Father commiting suicide.
World Have Your Say is the BBC's global discussion show. The programme is on BBC World Service radio at 1100GMT & 1700GMT on weekdays and on BBC World News television at 1500GMT on Fridays.
Get in touch with World Have Your Say via email at worldhaveyoursay@bbc.com, Twitter, Facebook or text us on +44 77 86 20 60 80.
Our Skype name is BBC_WHYS; and while we're on air, you can call us too on +44 20 31 62 42 42.