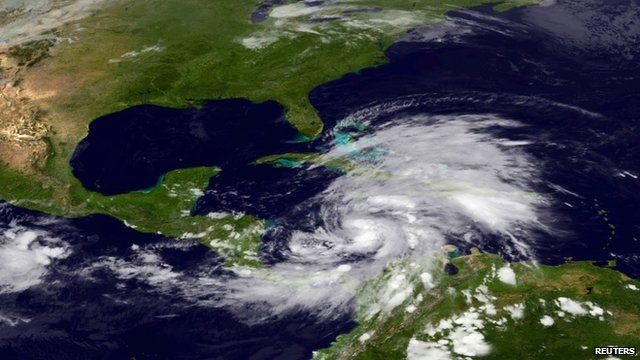 Video
Hurricane Sandy: 'My fence just blew off its hinges!'
As Hurricane Sandy closes in on the US East coast, World Have Your Say hears from an office in Scranton, Pennsylvania, a city famous for being the home of the US version of the sitcom, The Office.
Ryan Hoffman, a filmmaker in New York, describes to the Scranton office workers what he can see from his balcony as the hurricane approaches.
World Have Your Say is the BBC's global discussion show. The programme is on BBC World Service radio at 1100GMT & 1700/1800GMT on weekdays and on BBC World News television at 1500GMT on Fridays.
Get in touch with World Have Your Say via email at worldhaveyoursay@bbc.com, Twitter, Facebook or text us on +44 77 86 20 60 80.
Our Skype name is BBC_WHYS; and while we're on air, you can call us too on +44 20 31 62 42 42.